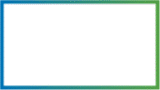 Regular Commission *ON*
Sketch Commission *ON*
I'll do everything
Pretty much anything
Of course i feel more comfortable drawing some of them than other, that'll reflect in the price.
Price:
Flat color
Single character: 40$
Additional char: 30$ each
Cel-shading style
Single character: 55$
Additional characters: 40$ each
CG coloring style
Single character : 75$
Additional characters: 50$
Comic
Black & white
70$/page
Flat colored

Same size as colored (bigger than b&w), no shading

110$/page
Colored

150$/page
bonus if there's 8+ characters appear in the page
5$ additional for NSFW.
10$ more for private commission
Simple or no background as default
25$ for background, if there's a lot of tentacles or such involved it'll be counted as background
Slots
*superboy5*
halo3fan
* means work in progress
Apparently there's some character limit for the commission details i can't get rid of so keep it short, you can give me more details in following mails
There's limit of 5 slots at a time now, i'll accept more as soon as a sketch is done.
Meanwhile you can keep send me note of commission details, i'll reply when i'm ready to do take it, in
chronological order.
Price already includes paypal transaction fee
+5$ if private
Canvas size is fixed (A4)
With a limit of 2 characters, +10$/extra char
The doing everything rule (like regular commission) still applied No comic, pic with text is ok tho
That's pretty much it Thank you for taking the time to look
Slots
---
* means work in progress